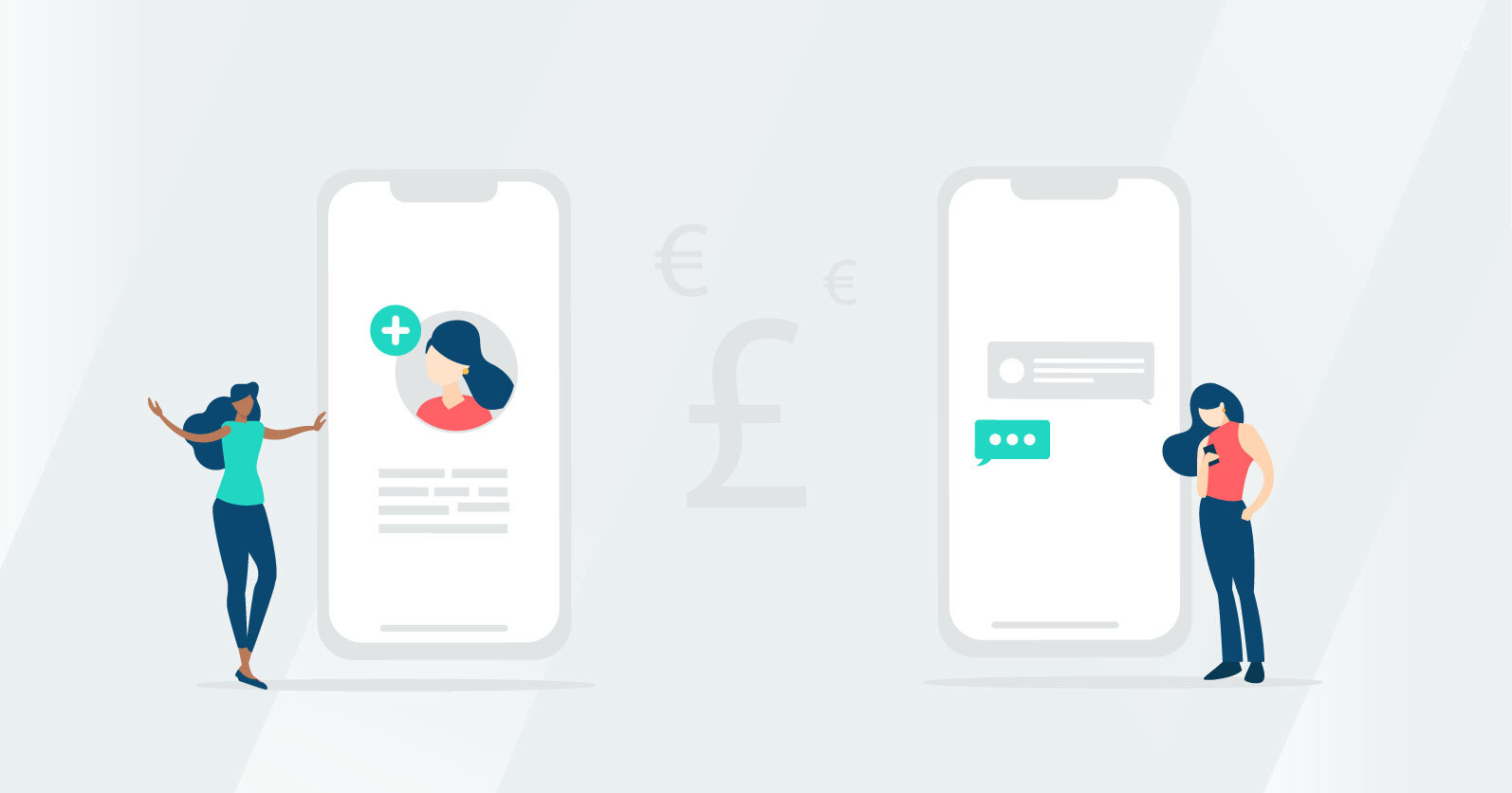 Community
Finance
How to refer a friend to Kabayan Remit
17 November 2020
0 Comments
Do you actively send money to your loved ones in the Philippines with Kabayan Remit? As a way of thanking you and your friends, we want to give back rewards that you deserve!
Invite your friends to sign up with Kabayan Remit and get e-wallet credits when they send their first remittance with us. For every friend you successfully refer, you can either get £10 if you're in the UK or Gibraltar or €10 if you're in Germany, Ireland or the Netherlands.
What's even better is that your friends will also get their first remittance free of charge. It's a win-win for everyone!
How to refer a friend to Kabayan Remit: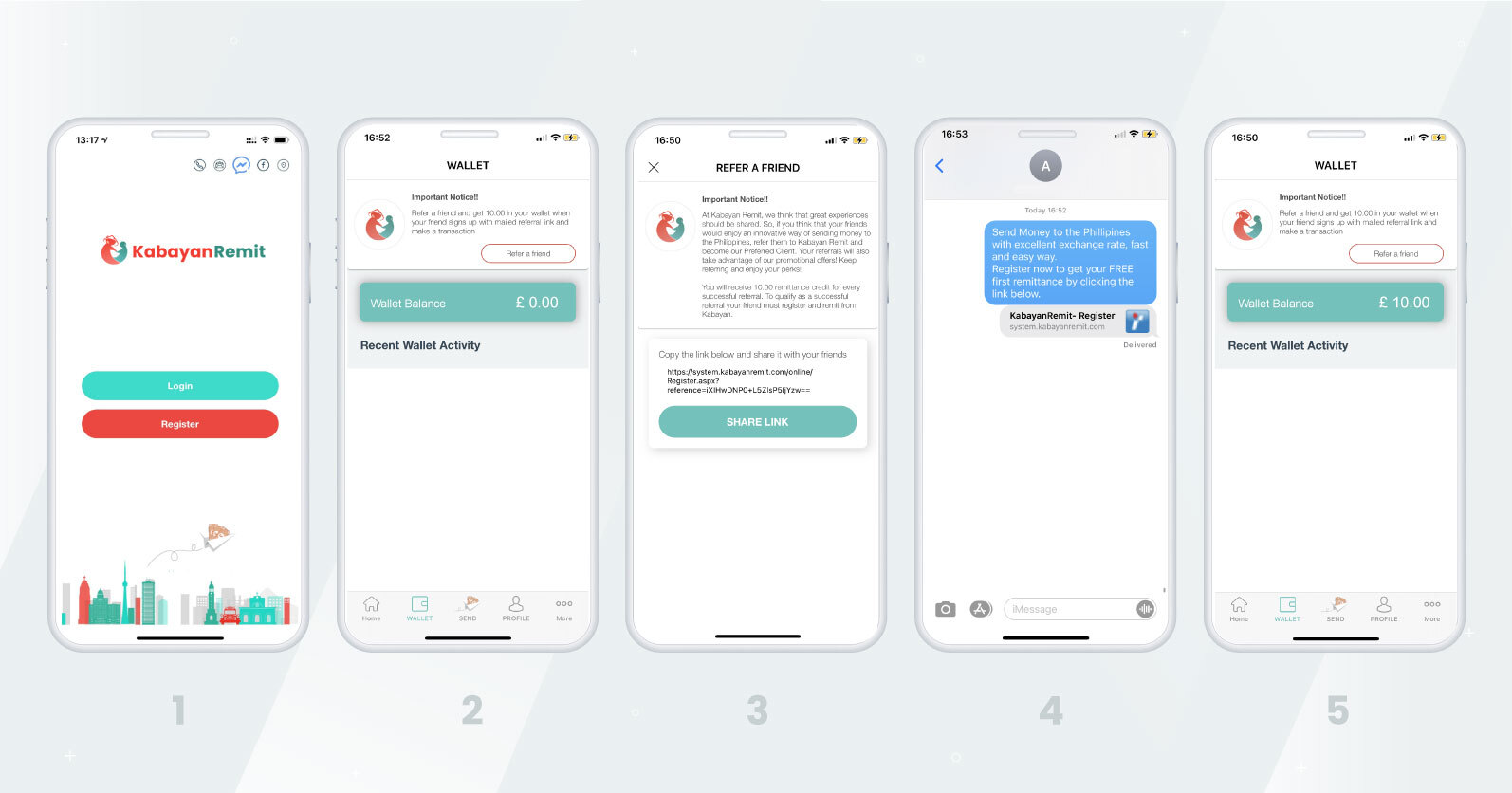 It's really easy to refer friends to Kabayan Remit. Just follow this step-by-step guide:
Go to "Wallet" or "Profile" and select "Refer A Friend".

Copy the link and share it with your friends.

To get the reward, your friend must sign up through your unique link and send their first transaction. 

The reward will then be automatically added to your e-wallet.
It's as quick and easy as that! There's no limit to the number of friends you can refer, so you can invite as many friends as you want. However, please note that you can only invite friends who are new to Kabayan Remit.
Still have questions? Check out our refer a friend FAQs below:
I referred friends, but why didn't I get my reward?
To get the reward, please make sure that your friend signs up through your unique link and successfully sends their first remittance. 
If your friend signs up directly on our website, mobile app or through our customer service lines, your referral will not count. 
Similarly, the referral will not count if your friend signs up but does not make a transaction.
What reward will I get if I refer a friend?
If you're in the UK or Gibraltar, you will get e-wallet credits worth £10 for every friend you successfully refer.
If you're in the Netherlands, Germany or Ireland, you will get €10 for every successful referral.
What can I do with the e-wallet credits?
You can use the e-wallet credits for your upcoming remittances. The credits are a monetary value that can be used to pay for your transactions.
Can I convert the e-wallet credits to cash?
We currently don't offer that option yet, but we're always working on improving our services to enhance our customer's experience.
Can I refer friends from other countries?
Yes, you can refer friends based in the countries we operate in (UK, Ireland, Germany, the Netherlands and Gibraltar). 
For more information on our refer-a-friend scheme, click here for the full terms & conditions. 
If you need further assistance, please do not hesitate to get in touch with us. We're always available and happy to assist 24/7.
---
---
Comments: