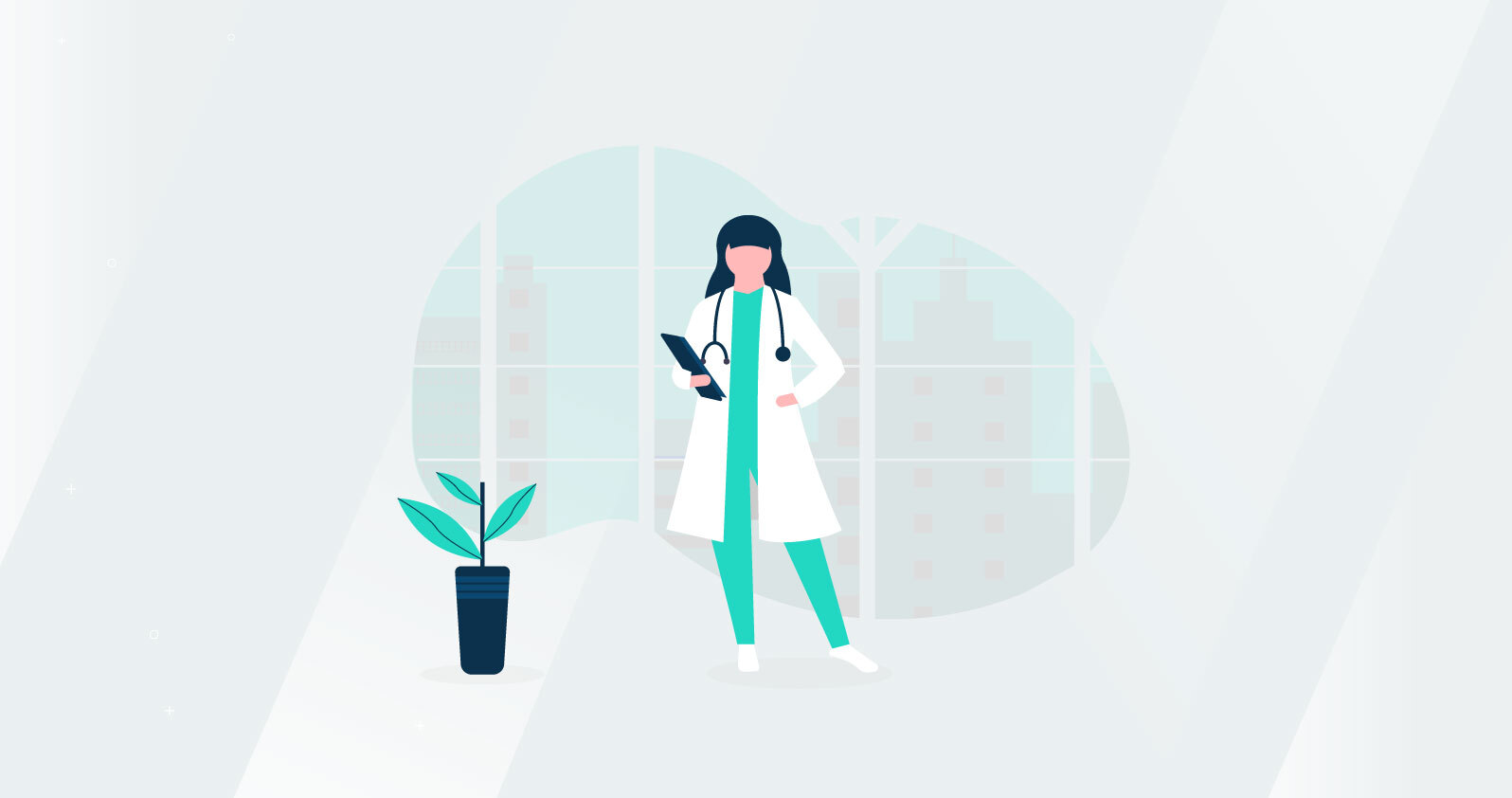 Community
May Parsons – The world's first COVID-19 vaccinator
22 January 2021
0 Comments
It was fantastic news for the whole world when it was announced that the first COVID-19 vaccine was finally approved for public use. 8 December 2020 became a historical moment as the first-ever COVID-19 vaccine jab was administered outside clinical trials. It was also a moment of pride for us Filipinos as our fellow kababayan May Parsons, had the honour of being the first-ever person to give the vaccine shot. 
The Kabayan Remit team had the pleasure of speaking to May Parsons to get to know her more as a fellow kababayan.  
Who is May Parsons?
Behind all the publicity, May Parsons was once one of the many Filipinos who moved to the UK to pursue her nursing career. May was born and raised in Pasay City, Philippines and graduated from Jose Abad Santos High School. She then finished her nursing degree at University of Santo Tomas (UST) and received her Professional Regulation Commission (PRC) license when she was only 19 years old.
May Parsons moved to the UK in October 2003 along with 44 other Filipino nurses. She has worked as a nurse in the same hospital in the Midlands since and now, she is a matron at University Hospital Coventry.
Moving to the UK for the first time
Like every migrant moving overseas for the first time, May Parsons experienced challenges moving to the UK. May looked back on her experience and shared, "When I arrived, it was October 2003, so that was the start of the winter. As you can imagine, it was very, very hot where we come from… For me, it's the cold and the homesickness. The homesickness, I think was the most terrible thing to have to experience."
"But because I was with 44 other people from the same country that relates to where I come from, there was a sense of belonging anyway… We were given 3 months time to actually find our own housing. We were supported in terms of getting your mobile phone, to contact your family back home. So we were really looked after," she continued.
Just like every migrant, being thousands of miles away from family became the biggest challenge for May. "The homesickness I would say is the most difficult thing to overcome. And I think you have to find very quickly a support network around you to help… The homesickness and the fact that there's eight hours gap between you and your family, you have to schedule it really well."
"The other thing that I had to struggle with was the language barrier. So even though we're good at English and the form of instruction in the Philippines is in English, it's still different because of the accent… And I think that's a struggle that most Filipinos encounter," she continued.
Over time, things got better for May. "I met my husband here. So, you know, that helps with the homesickness obviously in the feel of belonging."
She also shared the importance of connecting with fellow Filipinos in the UK. "There's such a big population of Filipinos out there, so there's always someone to speak to…. So what I will say with our kababayan is that if they are struggling, please do let someone know. If you're feeling alone and lonely… reach out. Because I'm pretty sure the people that's been there before you would understand where you've come from [and] what you're experiencing at the moment…. Please do reach out. There's always someone who would listen."
How did May Parsons get chosen as the first COVID-19 vaccinator?
It was a surprise to May Parsons when she found out that she was chosen as the world's first COVID-19 vaccinator. Her passion for helping out her patients and colleagues made her stand out despite being an ethnic minority in the UK. "I've joined the vaccinator programme for the last three years, and I think it's important because when I started, I was in the care of the elderly…They are the first people who get the flu vaccination… If we're looking after a patient and say for example, I went to work, and I actually have the flu, I could be giving that to my patient as one was already at risk anyway."
"So for me, the best thing I could do as a nurse and as a staff is to actually get into the programme – give the vaccination to my staff, give the vaccination to my colleagues and then they wouldn't contract the flu virus, and then at the end, they wouldn't give it to their patients."
"So I was very passionate about delivering that to my colleagues. Sometimes they're so busy, and they don't have time to come to the clinic. So what I did was… I [walked] with my trolley all over the wards going to where my colleagues are… So that means that they are having the vaccine while they're at work and they don't have to specify a time to make an appointment, get out of their ward areas, and to actually go to our occupational health office…."
"So I did 140 vaccinations in a day… My occupational health director has recognised the hard work and the passion I have for it… And that's how they chose me to do the COVID vaccine," she continued.
Truly, May's hard work and dedication paid off. She wasn't just recognised by the UK, but by the whole world.
After being part of a historical moment
Now that May is an inspiration to many, she wants her influence to help fellow Filipinos. "The only thing I could say is that… this is something that I can use to spread the word [to] our Filipino community struggling, and if they need help. This is the best kind of platform to say to them that you are not alone. You don't have to suffer in silence. You don't have to suffer on your own. There's always people listening. Being a part of the FNA UK group, I am actually blessed because you're with like-minded people who can support you in terms of your employment, in terms of your culture, in terms of any struggles you've met."
When she first did the COVID-19 vaccine jab, May was surrounded by the press and media. After asking her how her life has changed since that moment, May shared, "for me, personally, it hasn't really changed what I do on a day to day basis… I still do my matron role, and I still look after my staff to make sure that they're actually well and that they're looked after… If you're looking after your staff, they can then look after your patients better."
May Parsons' advice to fellow Filipino nurses
As someone who worked her way to where she is now, May shared her advice to fellow Filipino nurses. "What I would say is that stick to your values. We have our core values as Filipinos, so stick to them."
May also shared her advice to nurses in the Philippines who aspire to work in the UK, "when you get to this country, make sure that you are passive. We're very shy. We're very submissive. We're very mahiyain with other people. When you get to other countries, it's different… So learn the values of that country. It's the same in America; it's the same in the UK. We have got different practices and values. What I would say is, learn the culture. Integrate their culture, because that's really important."
She continued, "Practising assertiveness is different from being bossy or being demanding. There's a difference. So, work hard, show your passion, be assertive… And if say for example, it took you five years to decide what you want to do, that's fine… Take your time. Everyone is different. What I would say as well is that if you need help, please do reach out."
Follow the rules and protect lives
The NHS and private hospital workers have been on the frontline in our battle against COVID-19. They have worked tireless hours and sacrificed their health to save lives. May Parsons, being one of them, reiterates the importance of following the government rules to help curb the spread the virus.
"Please make sure that you're still following guidance and that you're still following proper hand hygiene and social distancing… Stay at home if you don't need to go out… Also, if you have any queries about the vaccine and you're not sure, what I would say is read on the research and read on the proper channels and not just gossip."
"Please follow the rules. It's not just for yourself. It's also for your family, for your neighbours, for your community. And that's across everywhere."
About Kabayan Remit
Kabayan Remit is an online money transfer platform that allows customers to send money from the UK to the Philippines. Kabayan Remit enables Filipino migrants to connect to their loved ones back home by providing a fast, convenient and affordable remittance service.
For more information, visit kabayanremit.com or get in touch with our 24/7 bilingual customer support team. 
---
---
Comments: